Organize
Registered nurses at Kaiser Permanente Los Angeles Medical Center (LAMC) have reached a tentative agreement today, averting a two-day strike that was set to begin on Monday, Nov. 21, announced California Nurses Association/National Nurses United (CNA/NNU) today. CNA/NNU represents 1,000 nurses at Kaiser Permanente LAMC.
The LA nurses held a one-day strike for patient safety on June 23, 2022 and an informational picket on Sept. 1, 2022.
The Kaiser Permanente LAMC registered nurses had been in negotiations for a new contract for 18 months. They will vote to ratify the new four-year agreement next Tuesday, Nov. 22.
"With this new agreement, we can recruit and retain nurses and give our patients the care they deserve," said Tinny Abogado, RN in the step-down unit at Kaiser Permanente LAMC. "We also won health and safety protections for nurses and patients, which is especially important because the pandemic is not over. This contract also includes provisions that address workplace violence prevention, which is a deep concern for nurses."
Highlights of the contract include:
Registered nurses and nurse practitioners at 21 Kaiser facilities in Northern California also reached a tentative agreement today, and will vote to ratify their contracts over the next few weeks.
California Nurses Association represents more than 22,000 nurses at 22 Kaiser facilities.
The California Nurses Association/National Nurses United is the largest and fastest-growing union and professional association of registered nurses in the nation with 100,000 members in more than 200 facilities throughout California and nearly 225,000 RNs nationwide.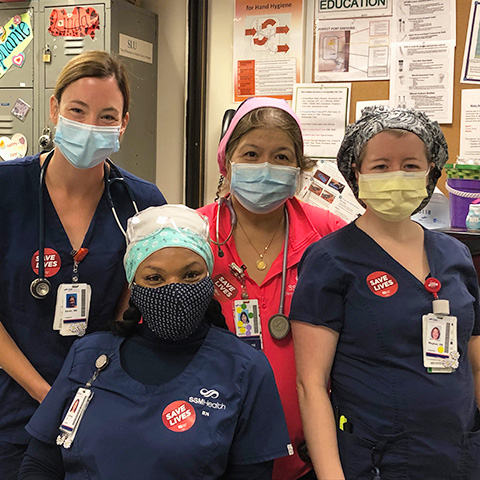 CE courses are free to National Nurses United members.
See all classes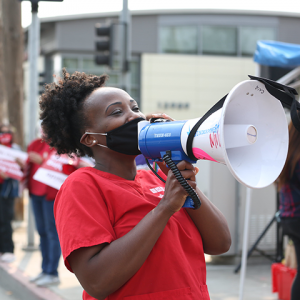 If you're interested in organizing a union at your facility, we can help.
Contact us


See all issues
8455 Colesville Rd
Suite 1100
Silver Spring, MD 20910
T. 240-235-2000
F. 240-235-2019
[email protected]
© 2010 – 2022 National Nurses United    |    Privacy Policy